Chairman's Events Log
Please see below events the Chairman has attended recently
Pride Flag Raising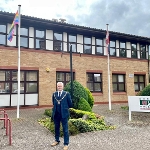 On Thursday 10th June, I raised the Pride Flag for the first time outside our Priory Road offices as part of celebrations for Pride Month 2021. The flag will fly outside the offices until the end of June to recognise and celebrate the individuality and diversity of South Holland.
Holbeach In Bloom Planting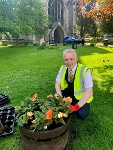 On Tuesday 1st June, as Chairman I attended the planting for Holbeach In Bloom. It was great seeing the group brightening up the town. I enjoyed talking to the team and understanding the logistics of how its all put up. It shows what a difference a group such as Holbeach in Bloom can make to improving a town.
MidWest Polychem Recycling Plant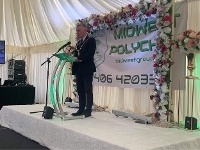 On Friday 4th June, it was an honor to attend the opening of the MidWest Polychem recycling plant in Holbeach Hurn. I was able to welcome them on behalf of South Holland and i am sure they will be a large benefit to the community.