Horticulture and Harvest celebrated as popular Pumpkin Festival returns
Posted on 5 October 2018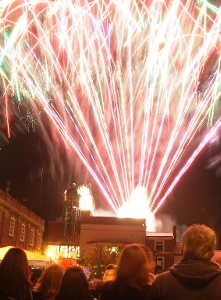 Crafts, carving, fireworks, fancy dress, a parade and plenty of pumpkins will take centre-stage in Spalding on Friday October 12, as the always popular Pumpkin Festival, celebrating horticulture and harvest in South Holland, takes place in the town for the 17th year running.
The festival will run from 11am - 8pm in Spalding Town Centre and has an array of thing to see and do for families and people of all ages. Throughout the day there will be a market with a mix of stalls from local charities and local producers, and various entertainment and activities including street entertainment, face painting, arts and crafts activities and Pumpkin carving.
In the evening activities will include a harvest fancy dress competition, live entertainment from bands and theatre groups, the Pumpkin Parade at 6.30pm and a spectacular grand finale firework display at 7.30pm.
The fancy dress competition will have categories for children aged 0-4 years, 5-7 years and 8-12 years, and the outfits should reflect the themes of pumpkins, harvest or orange and green. Local businesses will also have the chance to take part, with an award for the best themed window display to be judged on the day.
Cllr Gary Taylor, portfolio holder for communities and facilities said: "The Pumpkin Festival is always an unmissable event and is received brilliantly by the people of Spalding and South Holland for people of all ages.
"There's something for everyone to take part in and have fun with, and the festival really puts the district on the map, celebrating our proud association with horticulture and harvest. It's a unique community event, bringing together people from across the community.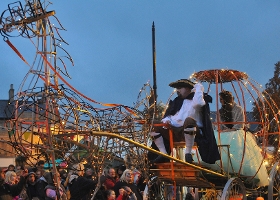 "I'm really looking forward to the day and can't wait to see some fantastic fancy dress, great live acts, some brilliantly carved pumpkins and of course the unforgettable parade and firework display in the evening."
Several roads and car parks around the town centre, such as the Sheep Market, Market Place and The Crescent will be closed during the day for the event to take place, with rolling road closures between 6-8pm on the Parade Route, including Station Street, Spring Gardens, London Road, Haverfield Road, Priory Road and High Bridge. For more details on these closures visit www.sholland.gov.uk/pumpkinfestival.
The Spalding Pumpkin Festival is sponsored by David Bowman Pumpkins Ltd and supported by the Rotary Club of Spalding and Welland, Rotary Club of South Holland and Spalding Lions. South Holland District Council's Community Development Team organise and run the event and for more information they can be contacted on 01775 761161 or community@sholland.gov.uk.