Inaugural South Holland District Council Book Club joined by bestselling author
Published on 19 May 2020
A South Holland District Council staff book club 'Reading Between The Wines' will be joined by Sunday Times bestselling author Tim Weaver this evening (19 May) at their first virtual meeting.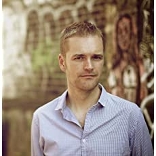 Coinciding with Mental Health Awareness Week (Monday 18 May till Friday 22 May), Tim Weaver will join the club to discuss his acclaimed works and the positive links between reading and mental health and wellbeing.
During these difficult times, many have found solace in reading. Reading is a great way to pass the extra time that people have at home, escape the often distressing news cycle and is known to improve mental health and wellbeing.
The South Holland Book Club 'Reading Between The Wines' was formed to allow staff from South Holland District Council, who learnt of one another's shared love of books and who would often speak about them in the office; the opportunity to meet up virtually and continue to socialise on the same subject from home.
Tim Weaver is a Sunday Times bestselling author, well-known for his David Raker, Missing Persons series. Once contacted about his availability to join the group for their first virtual meeting, Mr. Weaver was more than happy to attend.
Democratic Services Manager, Rhonda Booth said "Mental health and wellbeing is so important, and even more so at the moment with COVID-19 and the difficulties we are all facing. Reading has always helped me to achieve a positive outlook and it allows the reader to immerse themselves into another world for a short while, which I think is brilliant.
"With the South Holland Book Club having been set up recently, we wanted to kick things off with a bang. So I contacted Tim to see if he would mind coming along to talk about some of his books and the links between reading and mental health and wellbeing - which he very kindly did!"