Drop-in sessions about Spalding Western Relief Road planned for February
Posted on 30 January 2019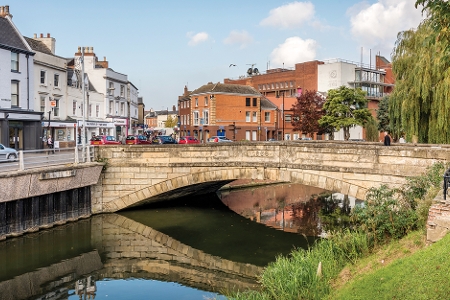 Lincolnshire County Council will host four drop-in sessions in February, offering a chance to find out more about plans and proposals for the Spalding Western Relief Road.
Local residents, along with businesses and other groups, will have the opportunity to ask questions and share their views about the central section of the new road at the following events:
Woodland Hotel in Spalding: Tuesday 12 February, 2-8pm

Pinchbeck Community Hub & Library: Wednesday 13 February, 2-8pm

Woodland Hotel in Spalding: Thursday 14 February, 2-8pm

Woodland Hotel in Spalding: Saturday 16 February, 11am-2pm
Cllr Richard Davies, executive member for highways, said: "We encourage anyone interested in learning more about the relief road to stop in and speak with the team at one of the information events planned for next month.
"As part of the events, we'll be displaying plans for the relief road's northern and southern sections, which will see bridges over the railway constructed and new roundabouts on the B1172 and Spalding Road built.
"We'll also be asking for people's feedback and views about the new road's central section, which will run along Vernatt's Drain before crossing Bourne Road and Horseshoe Road.
"At the moment, the exact location for the middle section isn't set, and we want to know whether people would prefer a western or eastern alignment.
"That's why we're encouraging those unable to attend one of the drop-in events to complete a short online questionnaire about the central section of the new road and their preferred options by visiting Lincolnshire County Council's website between Monday 11 February and Friday 8 March.
"We're really excited to continue bringing this scheme to life since.
"Once it's built, the new relief road will help reduce congestion and journey times in and around Spalding as the area's population, traffic levels and amount of rail freight passing through continues to grow."
Lincolnshire County Council and South Holland District Council were recently awarded £12m from the government's housing infrastructure fund to fund the Northern Spalding Sustainable Urban Extension and this section of the Spalding Western Relief Road.
Funding for the construction of the rest of the scheme, including third party contributions, is currently being reviewed by the county council.
For up-to-date information about this and other roadworks, visit www.lincolnshire.gov.uk/majorprojects.
Article written by Lincolnshire County Council.