Cabinet Call: Reflections on 2018 and ahead to 2019
Posted on 4 January 2019
Written by Cllr Malcolm Chandler, South Holland District Council Deputy Leader and portfolio holder for Strategy, Governance and Transformation.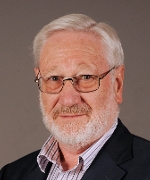 So 2019 has arrived, and a happy New Year to you all! 2018 was a busy year, which seemed to fly by. It was also an exciting and successful year for our work at South Holland District Council, and now is the perfect time to look at just a few highlights and ahead to the next 12 months.
As a council we strive to put our residents at the centre of what we do, and we have had some fantastic events and interactions over the last year. For National Democracy Week we had a stall at Spalding Market where our Democratic Services team and councillors met residents to discuss the council and what democracy meant to them. We have also worked to educate young on its importance, including a visit from Ayscoughfee Hall School for a morning of activities.
Our Community Development team and those at Ayscoughfee and the South Holland Centre have put on many successful workshops and events, with over 40,000 people attending events including our ever-popular 1940s weekend at Ayscoughfee and the spectacular celebration of Harvest and horticulture that is Spalding Pumpkin Parade.
We didn't just engage our residents face-to-face in 2018 though, as we introduced and enhanced our digital and online offers to make sure the latest information and our vital services were at your fingertips no matter when you needed them.
Our website (www.sholland.gov.uk) is full of information, from licensing applications to waste collection dates. It provides options for essential payments, giving feedback or reporting vital issues. Our social media was also revamped, with emphasis on informing and interacting with residents, capturing the great things taking place through the council and across the district. In November alone, we reached 350,000 of you across Facebook and Twitter.
We also made the process of paying for council services simpler, with payment options on our website, via app, at 24 post offices and 25 PayPoint stations, saving many a journey into our offices. For those who are travelling, we introduced new payment machines into three of our car parks, giving more ways to pay whilst maintaining existing charges. We also made our Spalding office a 'one-stop shop' for our residents' needs, with the DWP and Citizens Advice joining us.
Our Licensing and Public Protection teams continued to work tirelessly for the safety and wellbeing of people and animals across South Holland, taking strong affirmative action to tackle illegal cigarette sales and premises failing to meet their licensing objectives. The Environmental Protection team were presented with the RSPCA's prestigious national Golden PawPrint, recognising the care they provide when dealing with stray dogs.
In May councillors supported the national scheme for council tax exemption for all care leavers aged between 18 and 21. We also continued our commitment to local businesses, extending our Local Discretionary Rate Relief Scheme and continuing to offer Grants4Growth, which has now provided invaluable support to 148 small businesses.
Looking ahead, we were delighted to agree a new leisure contract for the next five years, and made great progress on our plans for the Holbeach Food Enterprise Zone throughout 2018, which will have an incredible impact on the district's economy, putting South Holland at the epicentre of the international food production sector.
We supported national aims to achieve cleaner air and reduced pollution, taking important steps to encouraging electric vehicle usage with plans to install charging points in council car parks. There's also been the opportunity to put your own garden waste to good use, as our incredibly popular collection scheme was extended to hundreds of new households.
Last year also saw us progress with our work to build good quality and affordable new homes and infrastructure for our community. In 2019 we will be moving further forwards with this housing programme, following the scrapping of the government's housing revenue account cap in October.
So that's just a handful of our highlights of 2018, and looking ahead to what 2019 has in store. I would like to take this opportunity to thank everyone who helped make these successes a reality, to our partners and organisations who supported us and to our residents, who I hope have found this snapshot an interesting insight.