Consultation open for focused changes to South East Lincolnshire Local Plan
Posted on 30 November 2018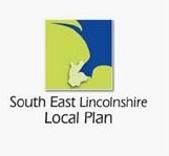 The South East Lincolnshire Joint Strategic Planning Committee has agreed a number of changes to its local plan, which are now being opened up for public consultation.
The council is seeking views, solely on the changes made to two policies and the sustainability appraisal following the examination hearing sessions, through a six-week public consultation, running from 30 November to 11 January 2018.
The Local Plan for South East Lincolnshire (covering the areas of Boston Borough Council and South Holland District Council) has been prepared to guide development and use of land in the area up until 2036, and is due to be adopted in spring of next year.
The plan includes sites to be allocated for different types of development, such as housing and employment in order to meet the area's needs, as well as identifying areas of land which must be protected from development. It also covers a wide range of other planning policies which, once adopted, can be used to judge planning applications.
All of the relevant documents published for consultation will be available to view online from November 30 at www.southeastlincslocalplan.org/further-main-modifications in public libraries and mobile libraries and at the council offices in Boston and Spalding during normal office hours.
You can comment on the consultation documents in the following ways:
By emailing a completed comment form (available to download from the website or can be collected at locations listed above) to: programme.officer@southeastlincslocalplan.org
By posting a completed comment form to: Elaine Henton, The Programme Officer, South East Lincolnshire Local Plan, Boston Borough Council, Municipal Buildings, West Street, Boston, PE21 8QR
Comments must be received by 5pm on January 11. If you have commented during previous consultations it is not necessary to repeat those comments this time around as they have already been considered in reaching this stage. All 'duly made' comments received will be submitted to the Planning Inspectors for their consideration.
For further information, please contact the Programme Officer, Elaine Henton at programme.officer@southeastlincslocalplan.org or telephone: 01205 314385 or 07976 589885.